About Us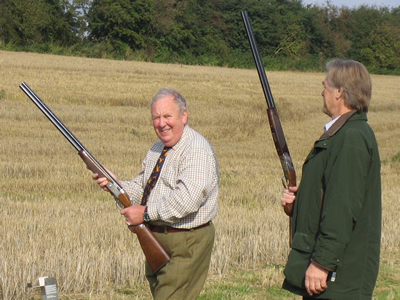 Mike Wigglesworth is one of the most experienced retailers in the UK fire arms industry.
With over 40 years in the gun trade, stemming from UK sales director of Dynamite Nobel UK Limited (now RUAG Ammotec Limited), he had responsibilities for such major brands as Perazzi, R.W.S., Rottwiel, Famars, Gamba and Zoli shotguns.
He then took a senior position within GMK/Beretta with responsibilities to brands such as Beretta, Lanber, Arrieta, Sako and Tikka rifles.
Mike is an accomplished game shot and deer stalker and an above average clay shot.
He has, to his credit, a right and left on woodcock on no less than three separate occasions and is a member  of the Shooting Times Woodcock Club.
Mike has also achieved the MacNab i.e. catching a salmon on the fly, taking a right and left on grouse and shooting a red stag all on the same day – a feat that very few people have achieved.
Service in the Shop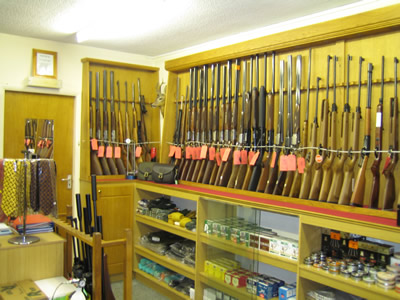 We can offer advice on all aspects of shooting whether you are a game shooter, deer stalker or clay shot.  We can point you in the right direction for the best shooting grounds, along with the best estates to meet your needs.
Also we can arrange for game shooting and deer stalking along with the tuition for the participant whose experience and confidence needs a little reassurance.
The shop majors on Beretta, Browning and Miroku and AYA shotguns but also stocks many other brands both new and second hand.  There is, in addition, a selection of best English guns in stock.
An extensive range of air rifles, both new and second hand, are on display in the shop
The shop carries a comprehensive range of accessories for the shooter, whether it be shot gun, rifle or air rifle and, in addition, a selection of country clothing and footwear.
Repairs and gun fitting to fire arms can be carried out in house in most instances.  However, specialist work can also be undertaken via our work shop to the best craftsmen in the UK.  Barrel, stock and action work is given to these specialists.  This ensures that work is carried out with precision and quality along with a quick turn around.  All our work meets the highest standard.